Master of Ceremonies - Deanna LeBlanc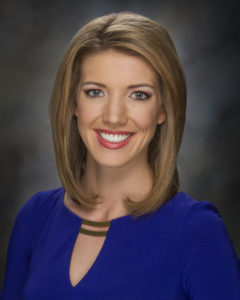 I'm honored to be the Master of Ceremonies for this year's Joggin' For Frogmen 5k and Tadpole Trot.
As a military spouse, I understand at a personal level the strains of deployments, the stresses constant comings and goings can have on the family, but also understand the pride we all have in our servicemembers and the jobs they do protecting us overseas.
Thanks to the great work of the Navy SEAL Foundation, for every unique obstacle an NSW family may face (and there are many!), there is a helping hand to reach a solution. I've seen firsthand the great work of the Foundation, it's a cause I believe in deeply and I hope this year is the best fundraising effort yet!
See you on the course!
Fondly,
Deanna LeBlanc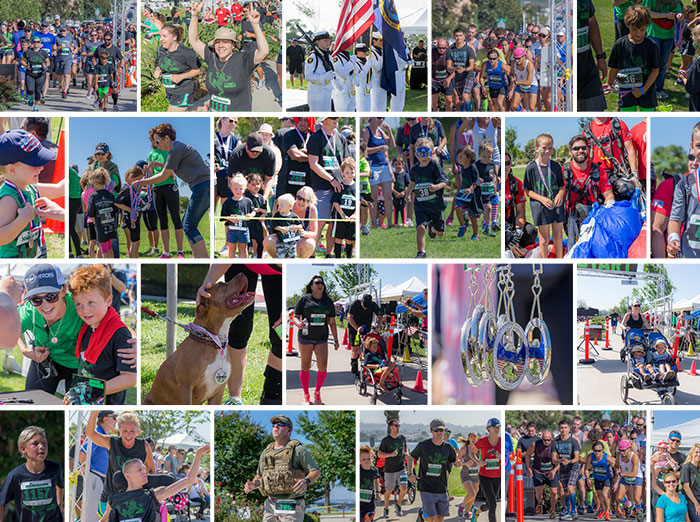 October 13, 2018
5:00am: Set-up & vendor load in begins
6:45am – 8:30am: Registration and Onsite packet pickups: It is STRONGLY encouraged to pick up your packet before race day at Running Etc. For those that cannot pickup their packets at Running Etc, limited packet pickups will be available from 6:45am-8:30 am on race morning. Race starts at 9am so come early. BEWARE: Packet pick-up will close promptly at 8:30 am. We will not be able to give any more packets after this time.
7:30am: Food truck opens
8:20am: Opening ceremonies begin
8:30am: Guest Speaker
8:40am: National Anthem
8:45:am: Runners Line Up
9:00am: 5k race starts
9:00am: Beer Garden Opens
10:00am: Start Awards Ceremony
10:15am: Parachuters
10:30am: Kids Tadpole Trot begins
12:00pm: Beer garden and Food Truck closes 
Packet Pickup Information
Packet Pickups, 3-7pm Friday Oct. 12th : Running Etc., Regency Hilltop 1940 Laskin Rd., Suite 302, Virginia Beach, VA 23454
BONUS: You'll get 10% off the store from Running Etc. on Friday, October 12th when you come in to pick up your packet!!! Don't miss out on this exclusive gift for race participants only when you join the Packet Pickup Party!
Can't pick up your own race packet and bib? Download the Packet Pick Up Authorization Form and have a friend pick it up for you.
Join Our Team and Fundraise
Fundraising Info Coming Soon…
Email VirginiaBeachVA@JogginforFrogmen.com with any questions!
All Participants will receive
5k  All 5k finishers will receive a race shirt and a finishers medal!
Tadpole Trot All kids who register and complete the Tadpole Trot will receive a JFF t-shirt and a Tadpole Trot finisher prize! Tadpoles can run in the 5k with their parents for free, but they will not receive a 5k medal. Only people wearing 5k bibs will receive a 5k medal.
Awards: 
5k finishers – we will have JFF award medals for the top 3 fastest males and females in these age groups:
7-10, 11-19, 20-29, 30-39, 40-49, 50-59, 60-69, 70-74, 75-79, 80+
Tadpole Trot: we will have JFF award medals for the top fastest boy and girl in these age groups: 2& Under, 3-4, 5-6
Top Individual Fundraiser 
Fastest Overall Female
Fastest Overall Male 
Top Fastest Finisher wearing Combat Boots  – Award information coming soon!
What is Joggin' for Frogmen
Inspired by US Navy SEALs (Frogmen), the Navy SEAL Foundation's Joggin' for Frogmen Race Series brings communities and families together to jog in honor of the Naval Special Warfare community and their families.
All participants age 7 and older will run in the 5k. Following the 5k is a "Tadpole Trot" for kids ages 6 and under. All registered 5k and Tadpole participants will receive a Joggin' for Frogmen race shirt at packet pickups. All registered 5k participants will wear a 5k bib and will receive a 5k finisher's medal when crossing the 5k finish line. Tadpole Trotters need to register for the Tadpole Trot, but can do the 5k with their parents at no extra cost. All Tadpole Trotters will wear a Tadpole Trot bib and will receive a Tadpole Trot medal upon completion of the Tadpole Trot. Please note that while Tadpole Trotters can run in the 5k, they will not receive a 5k medal unless they have on a 5k bib, which requires additionally registering and paying for the 5k.