Letter from Nebraska Senator Mark Christensen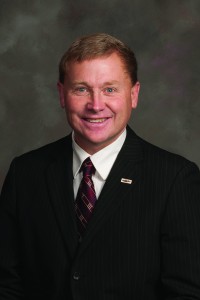 January 2014 – 
I would like to express my support for "Joggin for Frogmen," an organization that puts on 5k foot races in support of those who have sacrificed themselves for our great country. As it states on its website, the organization is meant, "To bring men, women and children together to jog in honor of our Navy SEALs (Frogmen) and all military Heroes who have sacrificed their lives for us while protecting our country." This group of people is dedicated to a strong effort to uphold and cherish the men and women who have made America free, and through this effort, it encourages patriotism. "Joggin for Frogmen" has already shown great success, raising $114,000 in 2013, alone. I support this organization and I strongly urge others to do what they can to contribute to this noble effort.
Sincerely,
Mark R. Christensen
Nebraska Senator, District 44
Senator Christensen will be speaking at the Joggin' for Frogmen Imperial, Nebraska race on May 31, 2014. To register for this race, please click here. 
Overall Press Coverage
River City, KY 2014
Pittsburgh, PA 2014
Chicago, IL 2014
Admiral Harward on WGN Radio
Norfolk, VA 2014
Youngstown, Ohio 2014
BloomDaddy Radio Interview with Frank and Darla Hoagland of S.T.A.R.T (click below)
Imperial, Nebraska 2014
2014 – NTV – Live Interview with Race Director Kelsey Owens
2014 – The Imperial Republican
2014 – The Imperial Republican
Pittsburgh 2013
2013 – KDKA – Aid Worker Held Hostage in Somalia Honors Her Navy SEAL Rescuers
Video courtesy of KDKA: JFF KDKA 11pm 11-2 small

San Diego 2013
San Diego 2012
2012 – Veterans United Foundation Article
2012 – The Modern Me 
2012 – Sean Parnell Support
2012 – Union Tribune
2012 – Fitness Fatale
2012 – Michael Day YouTube Montage
2012 – Mike Rouse 24 Hour Run
Oahu 2012
2012 – SOFREP and NavySEALS.com Honoring Matt
2012 – H.U.R.T Hawaii
For press related inquiries please send email with subject line "PRESS" to info@jogginforfrogmen.com.