Letter from the Media Manager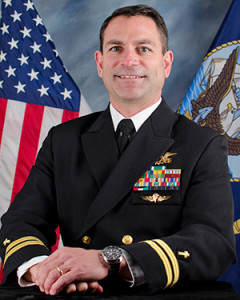 Joggin' for Frogmen is one of the most worthwhile charities I have ever had the privilege to be involved with. As a former Navy SEAL, I have witnessed the effectiveness and support of the Navy SEAL Foundation (NSF) at times of national crisis. The NSF provides immediate and long-term relief for the families of fallen Naval Special Warfare operators. Highly rated for their stewardship of funds, the NSF is able to mobilize these resources at a moments notice when tragedy strikes our nations most elite soldiers and their devoted families. Scholarships for children, help with medical bills, support for widowed mothers, and travel for family members to be with loved ones in extreme circumstances are just a few of the ways the NSF supports our fallen and wounded heroes. These elite warriors go to work in the most extreme and dangerous environments when most people are going to sleep for the night. The weight of pressure that they and their families carry is hard to grasp. Your participation in Joggin' for Frogmen–as a volunteer, sponsor, participant or fundraiser–helps these families not only in immediate times of crisis, but as they continue in school, college and for the rest of their lives. In four years, Joggin' for Frogmen Louisville, has raised over $85,000 dollars and every penny goes to the NSF. Our goal this year is to cruise past the $100,000 dollar mark in this fifth annual 5K. I look forward to meeting you in September and I hope you will consider supporting this most worthy cause.
Sincerely,
Steve Watkins
Media Manager Joggin' for Frogmen – Louisville, KY 2018
A native of Conway, South Carolina, Command Master Chief James enlisted in the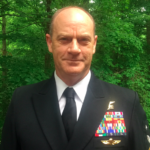 U.S. Navy in 1987, graduated Basic Underwater Demolition/SEAL (BUD/S) training Class 151, and was designated a U.S. Navy SEAL in 1988.  Master Chief James Served at SEAL Team One 1988-1991, Naval Special Warfare Center as a BUD/s Instructor 1991-1993, Naval Special Warfare Development Group 1994-2008.
Command Master Chief SEAL Team One 2008-2010, Operations Master Chief Naval Special Warfare Development Group 2010-2012, SEAL Enlisted Community Manpower Selection Leader. 2012-2014, Command Master Chief Joint Interagency Task Force Washington DC 2014-2017.
His awards and decorations include the Legion of Merit, Bronze Star with Valor (three Awards), Defense Meritorious Service Medal (two awards), Navy/Marine Corps Commendation Medal (three awards), Joint Service Achievement Medals (three awards), Navy Combat Action Ribbon, Navy Presidential Unit Citation (three awards), and various other Deployment and Campaign Ribbons.
Master Chief James is married to the former Grace Tung of Washington D.C. and has one daughter, Avagrace.
Letter from the Race Manager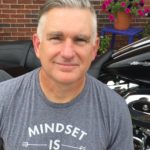 Welcome to the 5th annual Louisville (formerly River City) Joggin' For Frogmen
2018. With your help and commitment we are going to make this year's event bigger and better. It's been a pleasure to work with the Navy SEAL foundation that supports the families of our warriors. The blanket of freedom we enjoy is purchased by our soldiers and endured by the families left behind. I have been amazed at the commitment of the families of our great military community. I met so many people who have lost family and friends who have served our wonderful country. Even after their loss they want to help others, to serve and give back. I'm humbly honored to be the Race Director for Joggin' for Frogmen of Louisville, KY. I want to stand behind our military and their families in appreciation for their sacrifices, to help those in need, and to serve who have unselfishly served us. Join us and our community in celebrating our unending support and commitment for these exceptional warriors and their families who make this country so great. You can make a difference in the lives of others by supporting this noble cause.
Sincerely,
Timothy E. Conway
Race Manager Joggin' for Frogmen – Louisville, KY 2018
September 22, 2018
6:30am – 7:45am – On-site race day regisrations and packet pickups
8:00am – Opening Ceremonies
8:30am – 5k Race Start
9:45am – Tadpole Trot for the kids
10:45am – Awards Ceremony
South Oldham High School
5901 Veterans Memorial Parkway
Crestwood, KY 40014
Packet Pickup Information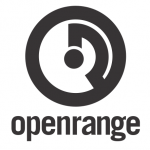 Packet pickups and walk up registrations will be at Open Range on Friday, September 21st, from 4:00pm – 8:00pm
Open Range's Address is:
6401 Cross Key's Blvd
Crestwood, KY 40014
502-243-8282
We will also have packet pickups and registration on race morning by the starting line from 6:30am – 7:45am.
Can't pick up your own race packet and bib? Download the Packet Pick Up Authorization Form and have a friend pick it up for you.
Join Our Official Team and Fundraise
1. Register for the 5k race in Louisville.
2. Click YES during your race registration and your fundraising page will automatically be created for you!
3. Get cool stuff by raising the following:
$100 – receive a shirt and medal
$500 – receive a custom Joggin' for Frogmen Bottle Breacher
4. Win Prizes
– Top individual fundraiser gets a prize on race day
OR if you would like to FUNDRAISE but not participate in the race…
1. Run (or do anything you want, like a bake sale or silent auction!) anywhere in the world to support the Navy SEAL Foundation
2. Click HERE to create a fundraising page for yourself or your team or Create your Own Event to support the 2018 Louisville race.
3. Get cool stuff by raising the following:
$100 – receive a shirt and medal
4. Win Prizes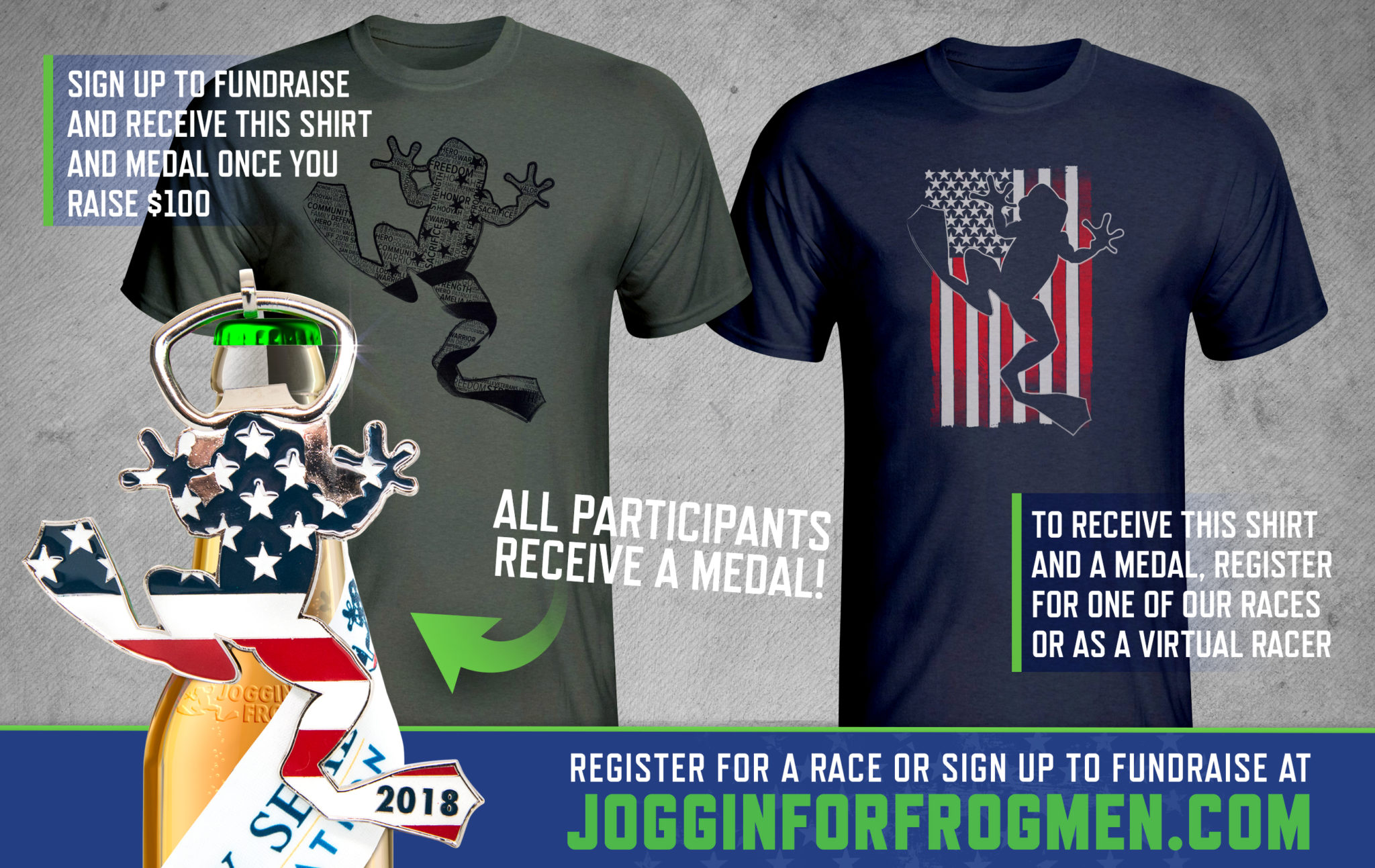 All Participants will receive
5k  All 5k finishers will receive a JFF medal and a race t-shirt.
Tadpole Trot All kids who register and complete the Tadpole Trot will receive a JFF t-shirt and a Tadpole Trot finisher prize! Tadpoles can run in the 5k with their parents for free, but they will not receive a 5k medal. Only people wearing 5k bibs will receive a 5k medal.
Awards: 5k finishers – We will have JFF award medals for the top 3 fastest males and females in these age groups:
7-9, 10-14, 15-19, 20-24, 25-29, 30-34, 35-39, 40-44, 45-49, 50-54, 55-59, 60-64, 65-69, 70-74, 75-79, 80+
Tadpole Trot: we will have JFF award medals for the top fastest boy and girl in these age groups: 2& Under, 3-4, 5-6
Fastest Overall Female – Paddle
Fastest Overall Male – Paddle
Top Fundraiser – Paddle
Top 5 fastest runners wearing their BOOTS! Custom Joggin' for Frogmen Bottle Breacher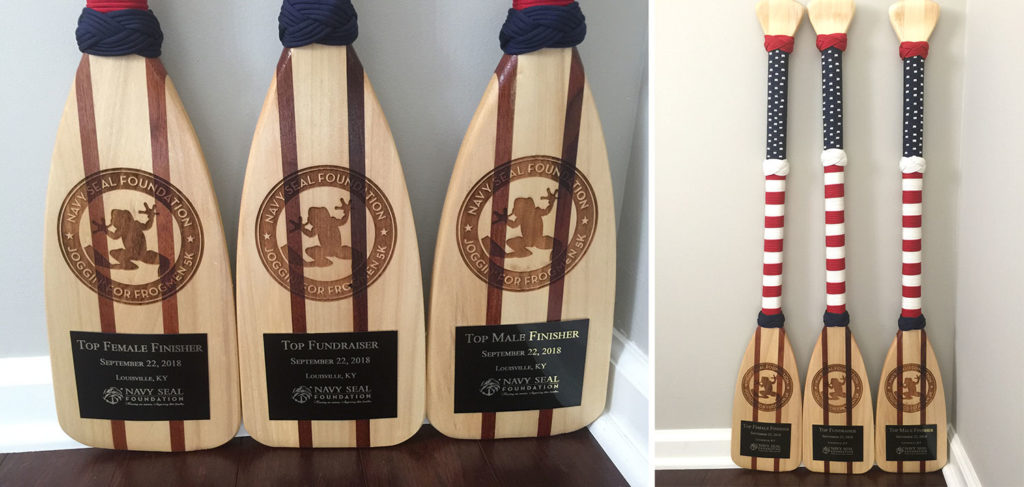 What is Joggin' for Frogmen
Inspired by US Navy SEALs (Frogmen), the Navy SEAL Foundation's Joggin' for Frogmen Race Series brings communities and families together to jog in honor of the Naval Special Warfare community and their families.
All participants age 7 and older will run in the 5k. Following the 5k is a "Tadpole Trot" for kids ages 6 and under. All registered 5k and Tadpole participants will receive a Joggin' for Frogmen race shirt at packet pickups. All registered 5k participants will wear a 5k bib and will receive a 5k finisher's medal when crossing the 5k finish line. Tadpole Trotters need to register for the Tadpole Trot, but can do the 5k with their parents at no extra cost. All Tadpole Trotters will wear a Tadpole Trot bib and will receive a Tadpole Trot medal upon completion of the Tadpole Trot. Please note that while Tadpole Trotters can run in the 5k, they will not receive a 5k medal unless they have on a 5k bib, which requires additionally registering and paying for the 5k.