Letter from the Race Director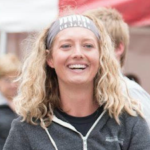 Imperial, Nebraska is a small agricultural community with a big heart. Everyone has someone close to them or knows someone in our community who was or is serving our country. Everyone has the American flag in their yard or driveway flying high and proud, followed, of course, with a flag of our beloved Huskers! Something I love about Imperial is the willingness to pull together to help someone out. Whether its raising money for the FFA, sports programs, individuals fighting cancer, or to help the protectors of our freedom, our community lines up to offer what help they can. We hope to see you at our race on May 26th, 2018!
Sincerely,
Kelsey Owens
Race Director Imperial, Nebraska Joggin' for Frogmen 5k
GUEST SPEAKER
Gunnery Sergeant Gonzalez was born January 11, 1981, and grew up in Weslaco, Texas. He enlisted in the United States Marine Corps at the age of 19. After graduating from recruit training at Marine Corps Recruit Depot San Diego, Ca he attended Chemical, Biological, Radiological, Nuclear school at Fort Leonard Wood, Missouri.
Gunnery Sergeant Gonzalez deployed with Marine Tactical Electronic Warfare Squadron 2 in support of Operation Southern Watch to Saudi Arabia in August 2002.
On March 2004 Gunnery Sergeant Gonzalez deployed to Afghanistan in support of Operation Enduring Freedom with the 22nd Marine Expeditionary Unit based at Camp Lejeune, North Carolina. After returning from deployment, he was selected for a lateral move to Explosive Ordnance Disposal and transferred to Naval School Explosive Ordnance Disposal at Eglin Air Force Base, Florida.
June 2006 GySgt Gonzalez deployed to the CENTCOM area-of-responsibility with the 24th Marine Expeditionary Unit, and in September 2007 Gunnery Sergeant Gonzalez deployed in support of Operation Iraqi Freedom to Al Tagaddam, Iraq with Marine Wing Support Squadron 272. He returned in April 2008 and redeployed in May 2009 with 2nd EOD Company, 8th Engineer Support Battalion to Southern Helmand Province in Afghanistan.
GySgt Gonzalez retired in August 2015 while stationed at the Chemical Biological Incident Response Force, Naval Surface Warfare Center, Indian Head, Maryland.
May 26th, 2018
7:00am – 8:45am – Race morning registration and packet pick ups
9:00am – Opening Ceremonies
9:10am – Moment of Silence National Anthem
9:15am – 5k race start
10:15am – Tadpole Trot
10:45am – Awards Ceremony
Campbell Park 6th and Grant St Imperial, NE 69033
* This park is two blocks south of the Imperial Manor Nursing Home. There is no actual address assigned to this park but the 6th & Grant St address will take you there.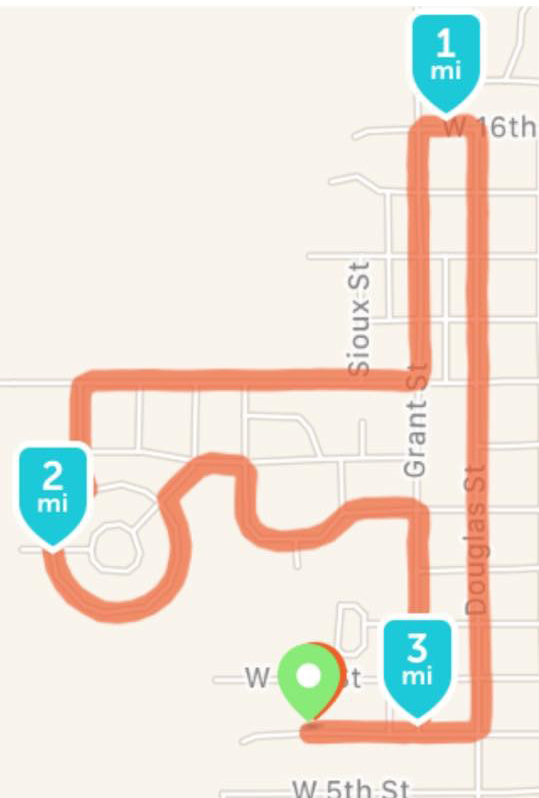 Packet Pickup Information
Packet Pickups will be on Friday, May 25th, from 2:00pm – 5:00pm at 509 Broadway. Enjoy 20% off the entire store when you pickup your packet on Friday, and also the entire day of the race! That's 20% off on May 25th and 26th!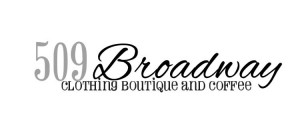 Can't pick up your own race packet and bib? Download the Packet Pick Up Authorization Form and have a friend pick it up for you.
Join Our Team and Fundraise
Fundraising Info Coming Soon…
All Participants will receive
5k  All 5k finishers will receive a JFF medal (which is also a magnet and bottle opener) and a race t-shirt.
Tadpole Trot All kids who register and complete the Tadpole Trot will receive a JFF t-shirt and a Tadpole Trot finisher prize! Tadpoles can run in the 5k with their parents for free, but they will not receive a 5k medal. Only people wearing 5k bibs will receive a 5k medal.
Awards:
5k finishers – we will have JFF award medals for the top 3 fastest males and females in these age groups:
7-9, 10-14, 15-19, 20-24, 25-29, 30-34, 35-39, 40-44, 45-49, 50-54, 55-59, 60-64, 65-69, 70-74, 75-79, 80+
Tadpole Trot: we will have JFF award medals for the top fastest boy and girl in these age groups: 2& Under, 3-4, 5-6 (We will also have assorted pillow pet awards!)
Prize Information for our contests BELOW!!!
Best Dressed Tadpole – Frog Chair sponsored by: Hartman Hydroponics
Top Individual Fundraiser – Tethered Flag by 5 Star Medals
Fastest Overall Female- Tethered Flag by 5 Star Medals & $25 visa gift card (donated by Pinnacle Bank)
Fastest Overall Male- Tethered Flag by 5 Star Medals & $25 visa gift card (donated by Pinnacle Bank)
Fastest runners wearing their BOOTS! – Top 4 runners wearing boots – Tethered Flag by 5 Star Medals
Most Patriotic – Tethered Flag by 5 Star Medals
Furthest Traveled – Tethered Flag by 5 Star Medals & $25 visa gift card
Slowest Participant – 10 free classes at Synergy Total Fitness 
Oldest Participant – Tethered Flag by 5 Star Medals
What is Joggin' for Frogmen
Inspired by US Navy SEALs (Frogmen), the Navy SEAL Foundation's Joggin' for Frogmen Race Series brings communities and families together to jog in honor of the Naval Special Warfare community and their families.
All participants age 7 and older will run in the 5k. Following the 5k is a "Tadpole Trot" for kids ages 6 and under. All registered 5k and Tadpole participants will receive a Joggin' for Frogmen race shirt at packet pickups. All registered 5k participants will wear a 5k bib and will receive a 5k finisher's medal/bottle opener when crossing the 5k finish line. Tadpole Trotters need to register for the Tadpole Trot, but can do the 5k with their parents at no extra cost. All Tadpole Trotters will wear a Tadpole Trot bib and will receive a Tadpole Trot medal upon completion of the Tadpole Trot. Please note that while Tadpole Trotters can run in the 5k, they will not receive a 5k medal unless they have on a 5k bib, which requires additionally registering and paying for the 5k.