[two_third]
2015 Registration:
2015 date and information coming soon!
2014 Photos:
2014 Race day photos – Professional
2014 Race day photos – Non-Professional
2014 Race Day Results:
Click here for November 8th, 2014 race day results. 
What is Joggin' for Frogmen?
Inspired by US Navy SEALs (Frogmen), the mission of the Joggin' for Frogmen 5k race series is to activate communities from across the world to honor the sacrifices of our service members and veterans and to support the families of our fallen heroes. Our races bring communities together to celebrate the lives of America's fallen and to express our deep gratitude to those still serving. All proceeds benefit The 31Heroes Project, Navy SEAL Foundation, and Travis Manion Foundation through their One Team One Fight partnership.
All participants age 7 and older will run in the 5k. Following the 5k is a "Tadpole Trot" for kids ages 6 and under. All registered 5k and Tadpole participants will receive a Joggin' for Frogmen race shirt at packet pickups. All registered 5k participants will wear a 5k bib and will receive a 5k finisher's medal/bottle opener when crossing the 5k finish line. Tadpole Trotters need to register for the Tadpole Trot, but can do the 5k with their parents at no extra cost. All Tadpole Trotters will wear a Tadpole Trot bib and will receive a Tadpole Trot medal upon completion of the Tadpole Trot. Please note that while Tadpole Trotters can run in the 5k, they will not receive a 5k medal unless they have on a 5k bib, which requires additionally registering and paying for the 5k.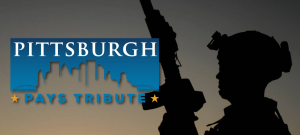 The 2nd Annual Pittsburgh Joggin' for Frogmen 5k will be held in conjuction with the 2nd Annual Pittsburgh Pays Tribute Gala, which will be held on November 7. For more information on the gala, please visit PittsburghPaysTribute.org.

Remember to "Get your boots on!" We have partnered with our friends at The Boot Campaign and encourage everyone to honor our troops by wearing your boots while you run. If you don't already have a pair of boots, you can purchase them from The Boot Campaign shop, knowing that your purchase will support this wonderful organization! Net proceeds from the sales of the boots will go to support the Boot Campaign's five initiatives – Housing, Jobs, Wellness, Family Support and Urgent Assistance. Please select "Joggin' for Frogmen" from the Boot Campaign drop down menu when you purchase your boots from their site.
Race Director – Ed Stewart
Master of Ceremonies – Frank Hoagland, US Navy SEAL (Retired) & CEO of Special Tactics And Rescue Training (S.T.A.R.T)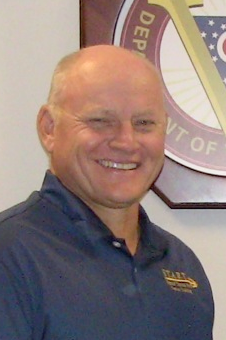 Please join us on race day to welcome our Master of Ceremonies, Mr. Frank Hoagland. Mr. Hoagland began his career with SEAL Team FOUR, serving there from 1984 to 1990. He then successfully screened for selection by Naval Special Warfare Development Group, the most elite of all Navy SEAL commands.  Mr. Hoagland returned to SEAL Team FOUR in 1994 as a platoon chief where he successfully coordinated and led numerous sensitive counter narcotics missions into Central and South America in support of combined DOD/USG law enforcement/allied nation operations.  Also during this tour, as a Senior Chief in the SEAL Team FOUR Training Department, Mr. Hoagland provided leadership to an instructor cadre delivering unconventional warfare training for over 200 SEAL Team Operators.
Mr. Hoagland is an expert planner and leader of global operations involving counterterrorism, counterinsurgency, and counter narcotics. Mr. Hoagland excels where others fail because he is able to maximize the leverage attained when employing and synchronizing the disciplines of Human and Signal Intelligence on the battlefield. Frank has 30 years of experience in the world of clandestine operations and he currently maintains the highest levels of security clearance and access. As CEO of START, Mr. Hoagland provides leadership to a unique and highly qualified cadre of subject matter experts possessing similar skill sets. START is a registered Ohio based Service Connected Disabled Veteran Owned Company.
Words from Special Guest Speaker Corporal Brandon Rumbaugh – USMC
I am Corporal Brandon Rumbaugh, retired USMC, 24 years old. I was retired medically in September 2012 after serving 5 years on active duty with 1st Battalion 8th Marines as an 81mm mortar gunner during my first deployment to Iraq, and as a Squad leader during my deployment to Afghanistan. During my deployment to Afghanistan I suffered multiple injuries from various IED explosions in less than 3 months of being overseas. On the last explosion I encountered, one of my younger marines had stepped on an IED while conducting a short security patrol around our temporary makeshift outpost. I was just returning from a patrol with my Squad when I heard the blast. I geared up, grabbed a stretcher, my team an I ran roughly 600 meters to where the accident was, I set up security and made my way to LCPL Chavis. I made it 25 meters from him when I stepped on a secondary IED, losing both of my legs, left below the knee and right hip disarticulation. Since a helicopter was already on the way, my close friend Sgt Gray applied tourniquets and my corpsman HM3 Angel stabilized me as they put me on the bird. I was sent to Camp Leatherneck and then to Germany for 4 days then returned home to Walter Reed for therapy. After spending 16 months at Walter reed I was sent home and now live in my hometown of Uniontown Pa, where I travel sharing my story and speaking motivationally in partnership with IATW (It's About The Warrior Foundation) as my career.
The 31Heroes Project, Navy SEAL Foundation, and Travis Manion Foundation have done so much for our military families and I am looking forward to attending the Pittsburgh Pays Tribute gala on November 7th, and speaking at the Pittsburgh Joggin' for Frogmen 5k on November 8th.
Brandon Rumbaugh
Retired USMC
IATW Motivational Speaker
IATW Advisory Board Member
Pictured above: Cpl. Brandon Rumbaugh and his fiancé Jozie Squib at their church Family of Faith Outreach in Markleysburg, Pa the day he proposed.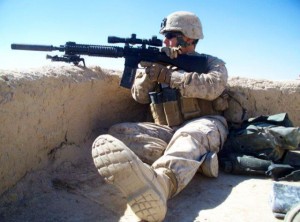 Pictured above: Cpl. Brandon Rumbaugh in Afghanistan in 2010.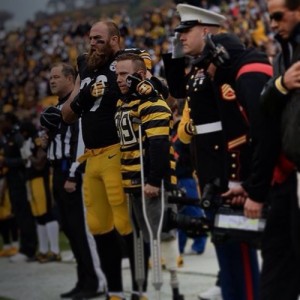 Pictured above: Cpl. Brandon Rumbaugh and Brett Keisel on Veterans Day 2013 at Heinz Field during the ceremony.
Pictured above: Pic from 2013 of Cpl. Rumbaugh's second GNCC race as the first double amputee racer on a Yamaha YFZ 450 at Powerline Park, Wv
National Anthem by Giovanna Marie Loccisano
This beautiful 19 year old will sing our National Anthem on race morning. Giovanna is a graduate of The Linsly School, where she also received a national vocal music award. She now attends Wheeling Jesuit University on a 4 year vocal music scholarship.
Former competitive figure skater in singles and synchronized figure skating disciplines, she holds three national gold medal credentials from the United States Figure Skating Association with a focus on ice dancing. She is entering her third season as a professional skating coach.
Giovanna greatly enjoys opportunities to volunteer in support of the works of former U.S. Navy SEAL Frank Hoagland and his wife Darla in recognition and in gratitude for the sacrifices made by veterans and by their loved ones.
[/two_third]
[one_third_last]
Sponsors
Platinum Sponsors
Gold Sponsors

Bronze Sponsors
Brian and Jennifer Fetterolf
Reserved Table
The Donald L. and Linda K. Fetterolf Foundation
Capt. Bill Sposato, USN (Ret)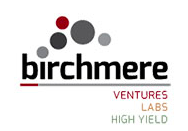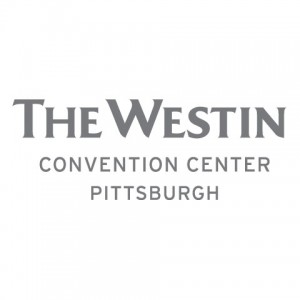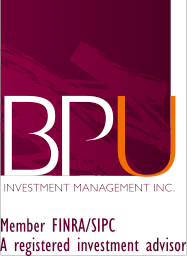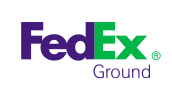 Red Sponsors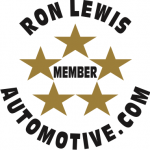 White Sponsors
Blue Sponsors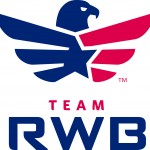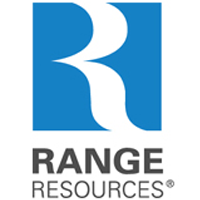 Individual / Entry Sponsors
[/one_third_last]
[su_divider top="no"]
[one_half]
Donate:
Sponsor:
Volunteers:
Race Date & Time:
Saturday, November 8, 2014
7:15am-8:45am – Race day registrations and packet pickups
8:45am – 5k course setup complete
9:00am – Opening Ceremonies begin (speeches)
9:20am – Color guard and National Anthem
10:30am – 5k Awards Ceremony 
10:50am – Tadpole Trot begins
11:15am – Tadpole Trot awards ceremony
Noon-3:00pm – After party at Riley's Pour House! The address is 215 E Main St, Carnegie, PA 15106. Wear your JFF race bib or shirt and get $1.00 burgers or hotdogs and $1.00 off beer. 

Race Location
Schenley Oval Sportsplex
1 Overlook Drive
Pittsburgh, PA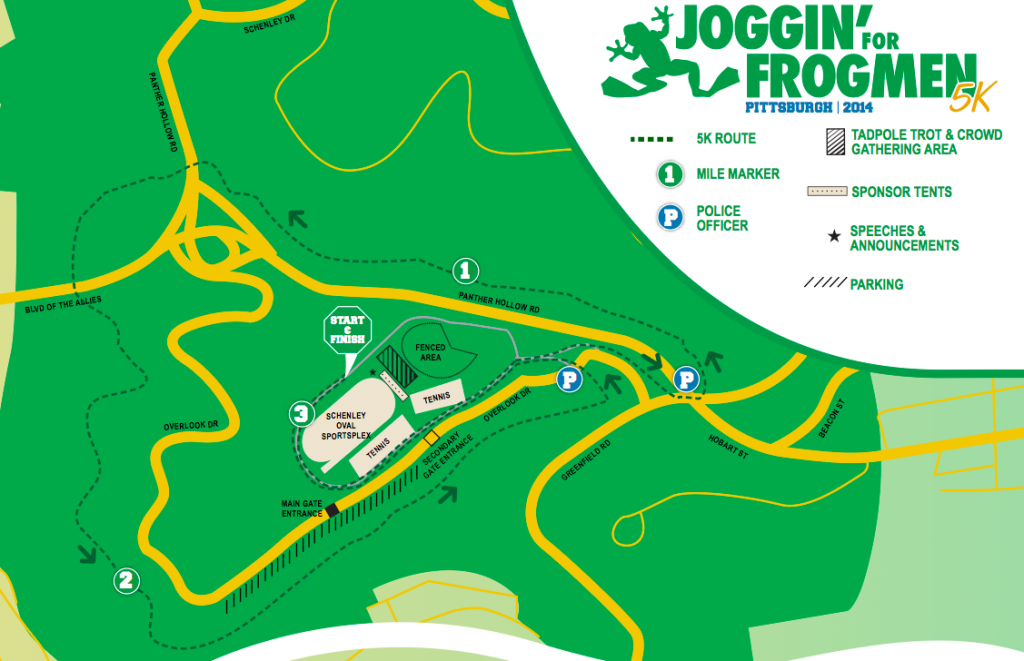 [/one_half]
[one_half_last]
Packet Pickup

Elite Runners & Walkers
November 7, 2014
10:00am – 7:00pm
5992 Steubenville Pike
McKees Rocks, PA 15136
Enjoy a storewide discount when picking up your packets in store!
Can't pick up your own race packet and bib? Download the Packet Pick Up Authorization Form and have a friend pick it up for you.
We will also have race day registrations and packet pickups at Schenley Park from 7:15am-8:45am on November 8th. 
[su_button url="https://www.jogginforfrogmen.com/wp-content/uploads/2014/06/JFF-Packet-Pick-Up-Auth-Form.pdf" target="blank" background="#00ff00″ color="#000000″]Download Authorization Form[/su_button]
Cost:
For categories and pricing, please see the registration form. If you can't make the race but still want a medal, shirt & bib, you can register as a VIRTUAL RACER and we will mail your items by race day. Price includes tax & shipping. For more information, click here.
Facebook:
We encourage you to join the Facebook event and invite ALL of your friends!
[/one_half_last]
[su_divider top="no"]
Join Our Team & FUNDRAISE!:
As part of our efforts to raise more funds for our military families through One Team One Fight, we hope you will join our fundraising team!  If you register for any of our races, you will receive instructions on how to start fundraising. But you can fundraise even if you don't register for a race! To begin fundraising, please follow these steps:
1.  You will need to join the "Joggin' for Frogmen – Pittsburgh, PA 2015" fundraising team found here: 

https://www.crowdrise.com/JogginforFrogPittsburghPA2015



2. Once you select your city and you are on your city's fundraising page, click "Setup Your Fundraiser."
3.  Click "Join a Team" to fundraise with an existing team or click "Start Your Own Fundraiser" to launch a team of your own!
4.  Create a Crowdrise account.
5.  In seconds, you'll have your own fundraiser page. Click the EDIT FUNDRAISER tab and customize your own text, add some pics or a video, and set a fundraising goal.
All Participants will receive:
5k  All 5k finishers will receive a JFF medal (which is also a bottle opener) and a race t-shirt.
Tadpole Trot All kids who register and complete the Tadpole Trot will receive a JFF t-shirt and a Tadpole Trot finisher prize! Tadpoles can run in the 5k with their parents for free, but they will not receive a 5k medal. Only people wearing 5k bibs will receive a 5k medal.
Awards:
5k finishers – we will have JFF award medals for the top 3 fastest males and females in these age groups:
7-10
11-19
20-29
30-39
40-49
50-59
60-69
70+
Tadpole Trot: (award information coming soon!)
Top Individual Fundraiser (award information coming soon!)
Fastest Overall Female (award information coming soon!)
Fastest Overall Male (award information coming soon!)
Top 5 fastest runners wearing their BOOTS! (award information coming soon!)
Questions:
Email: PittsburghPA@JogginforFrogmen.com